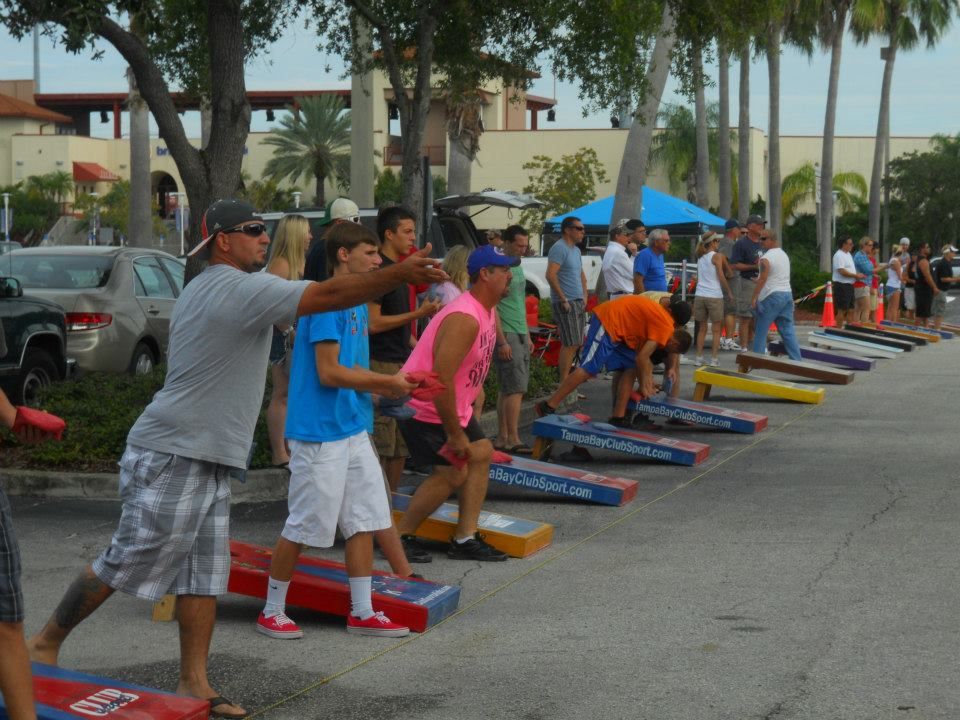 You do know what cornhole is, right?    It's that fabulous backyard game everyone has been talking about lately.
Basically, cornhole is a simple bean bag toss game.  Players take turns aiming at a wooden platform, trying to land their bags in the hole.
It may sound like a silly children's game, but it isn't!  It is so much better!  If you still aren't convinced, here are nine reasons why you must pick up a bag as soon as possible.
1. You Can Replace a Trip to the Gym with an Afternoon of Cornhole
While I'm sure the laziest person in the world could find a way to do it, the rest of us don't play cornhole from the sofa.  The game requires you to actually get up, leave the house, use your body, and engage in some physical activity. Continue reading →